Magic Knife 5"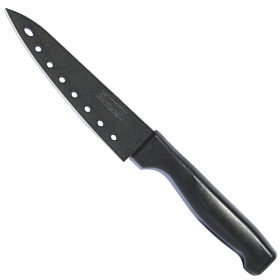 Our small but handy Magic Knife.

Suitable for the person who does not like a large knife, but still capable of doing all those jobs in the kitchen, from the hardest swede to softest tomatoes.
Customer Reviews
Customer Reviews
Magic Knife 5"
Jackie Marsom
2 October 2023
Fantastic knife- that's all I can say !
Magic Knife 5"
AG
27 September 2023
Great knife, easy to use and cooking and preparation is so much quicker. Would recommend!
Magic Knife 5"
Bally Kaur
20 September 2023
I love my knives, they are great and are very sharp. The best gadget has to be the peeler, this makes peeling vegetables so easy. Love love love!
Magic Knife 5"
K
5 September 2023
love the knife, it's brilliant and easily cuts anything.
Magic Knife 5"
Mandy
13 August 2023
Very pleased with our knifes, cuts well, good customer service
Read more reviews for this product
Write a customer review *
* Please note reviews are not displayed immediately to others and will take 2 - 3 days to appear on the website.
Each Magic Knife comes with 1 year guarantee.
If anything happens to your knife you can use our returns form to arrange a replacement or visit us at a show to exchange your knife.
We highly recommend washing your knife by hand.